STEP YOUTH RECITAL 2019
AUDITIONS RESULTS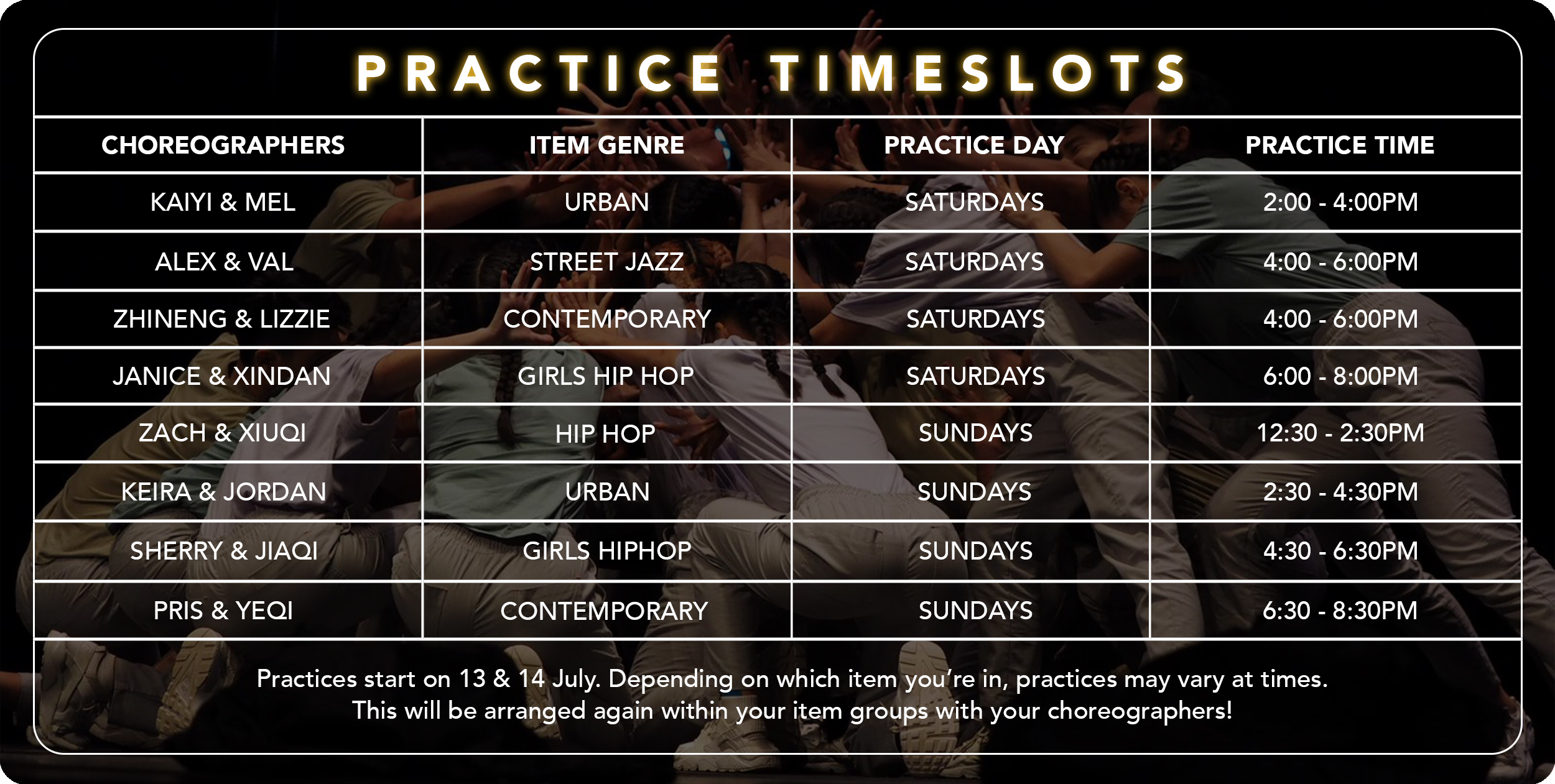 Thank you to all who had participated in the audition last Saturday for our very first STEP Youth Recital!
To the selected students below who have been chosen to be part of the production, CONGRATULATIONS!
Please remember that we will be collecting $20 on the first prac. (For those in multiple items, you only need to pay once!)
Please email steprecital@gmail.com if you have any issues or concerns regarding your allocated item(s) by 7-July, Sunday, 11:59pm.
Otherwise, your choreographers will be contacting you via whatsapp after the 7th.
Do note that changing of items is strictly on a case by case basis.
Any requests without valid reasons will not be considered.
Any concerns raised after 7-July will not be handled further.
We seek your cooperation in making this a fast and smooth process for us so we can get going with our practice arrangements and fill you in on more details!
Thank you so much for taking your first step to becoming a part of our dream team in making magic happen on stage!
And to the students who did not make it through, we thank you for your support whether you came in person or sent in a video.
I hope that this experience will muster you on to pursue your dancing and we hope to see you for our next recital!